Special Kids….Special Music
Special Kids-Special Music was founded by Randi Gould. Her goal is to impart the joy of playing drums to people who have learning /communication challenges. From children to adults dealing with such challenges as Autism, Spina Bifida, Down Syndrome, Brain Injuries, and ADHD, Randi uses her love of music and her extensive performance experience to ignite and draw out the musical creativity within each student.
With out of the box teaching techniques, Special Kids – Special Music enhances the student's ability to focus, follow directions, and interact with an adult in a one-on-one setting. This builds a mentoring / role model relationship using drums as the means of communication.
Special Kids – Special Music works with area music store owners who offer lessons onsite and have an affinity for families with learning challenged loved ones.
Call today for a complimentary consultation.

678-778-9711
Drumming As Musical Therapy
Please take a few moments to "google" drumming as therapy for special needs.
Much is being written about the breakthrough impact of musical vibrations on the human brain. The inherent self expression associated with drumming is one of the earliest and most basic forms of communication.
Randi was drawn to music therapy because it combines her love of music with her desire to be of service to people with learning challenges. She has personally had victories over her own learning challenges and found playing drums an amazing way to reduce anxiety and increase self confidence. Singer, songwriter, drummer and pianist, Randi now offers her personal experience and sheer joy in making music with her students.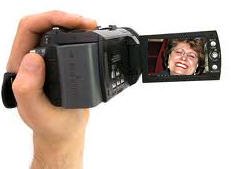 Click here to see student videos.