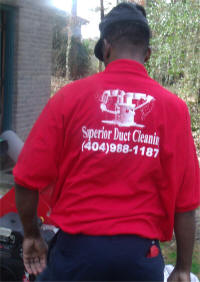 Cheapest is never best
If a vendor gets hurt while working for you,
YOU HAVE TO PAY
not with Superior Duct Cleaning. We have Workman's Comp Insurance
Your residential Home or office does not want to make you sick, but it does contain mold, mildew, dust, dust mites, and other airborne particles such as pollen, pet dander, smoking odors. Air Duct Cleaning done correctly will remove the majority of these contaminants, giving you a more comfortable living and working environment.

If You have never had the air duct's cleaned before, your air duct system could be the source of headaches, allergies and breathing problems
There are Several Steps that are required for a proper duct cleaning, professional Hepa filtered air duct cleaning equipment, if it is brought into the home, and proven techniques are used to thoroughly clean and vacuum your home or office air duct's. After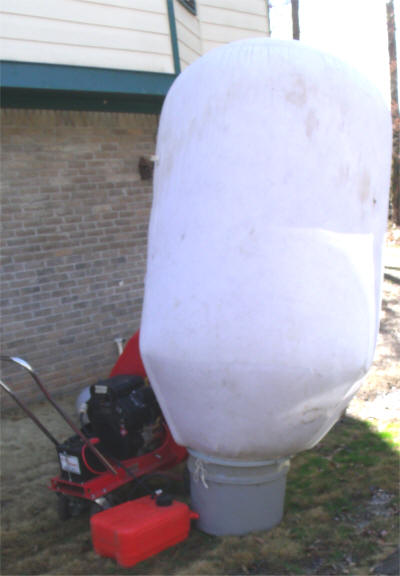 cleaning the complete air duct system is then fogged with an environmentally safe sanitizer and deodorizer, resulting in fresh clean air in your home or office.
With Professional Air Duct Cleaning Equipment the air ducts depending upon the company that you have chosen to do business with are either cleaned with compressed air or rotating brushes, designed specifically for Air Duct Cleaning, This process removes the Contaminates and Dust Circulated in the home and Air Duct System.

If Necessary and you have chosen to do so, the furnace Coils are cleaned.
We do industrial commercial and residential
Why clean ducts?
Less Dusting.
Breathe Fresher Indoor Air.
May Improve Allergy Symptoms.
May Reduce Sinus Symptoms.
Can Improve the Air Flow in Your Homes Air Duct's.
Rids your home of Dust Mites.
Saves you money on Electric / Utility Bills
CLICK HERE TO SEE OUR POWER POINT PRESENTATION

More often than not you need the Furnace Blower is cleaned to help keep the ducts clean

Also we Sanitized and Deodorized the system. Once the system is cleaned thoroughly and you have given permission to do so, the entire system is Fogged with a all purpose Sanitizing agent, fungi stat and germ stat, to kill anti microbial and dust mites, Sanitizing is Non Harmful when handled properly. Just don't Drink it or wash your hands with it and everything should be fine. Find out if the Sanitizer/deodorizer is included in the duct cleaning fee first, to insure no hidden charges. Also ask to see if the Sanitizer deodorizer is made of All Natural Ingredients.