Welcome to The HOUSE OF EMORY MANOR
Covington, GA 's most cost-effective and best address for Senior Living!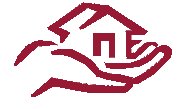 Knowing we are here for you, is first and foremost our mission; to assist our residents, and their loved ones, rediscover peace of mind. Please read on to learn more about how life at the HOUSE OF EMORY MANOR can help you discover that renewed peace of mind.
Located on 2107 Emory Street , The HOUSE OF EMORY MANOR provides a complete array of personal care and personal services that will meet our residents unique needs and compliment their individual lifestyle. We always have our resident's safety in mind, so with that peace of mind, they can truly enjoy the benefits of living here.
At we offer dementia care including Alzheimerís and memory eldercare, Parkinsonís Disease, MS, memory impairment or behavioral challenges. We provide the assistance you need, the support and information you require, and the peace of mind you can rely on. And we can do it across a spectrum of need, ranging from our In Home Care Elderly Assistance services, to our Assisted Living Memory Care community . HOUSE OF EMORY MANORís therapeutic services support the physical, emotional, mental, and spiritual well-being of your loved ones with a continuum of care that enables us to respond proactively to changing needs.
Whether your needs are Assisted Living, Memory Support Programs /Dementia or simply Respite Care, knowing we are here for you