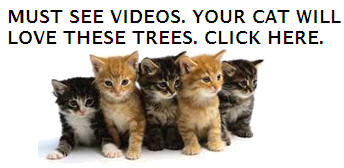 CatsAmazing is home to the hottest new trends in cat furniture. Our products are created exclusively for the discriminating felines who demand the finer things in life. At CatsAmazing, we are dedicated to providing you and your feline friends with a unique selection of upscale cat furniture that is not only functional and well constructed, but stylishly designed to accentuate your home décor.

We showcase an ever-growing selection of unique cat towers, kitty condos, cat trees, scratching posts and accessories that will surely entice your felines to explore, exercise and relax in sheer comfort. We also make our products affordable because we realize that most felines with champagne taste may not be on a champagne budget. Our TransformerCatz and ExtravaCatz lines are revolutionary and designed with plug and play modules that allow you the flexiblity to transform a standard cat tower into a huge play system. That gives you total control of your cost. Also, we are constantly designing new "plug-ins" to provide you will endless options to keep your cat towers from growing boring or obselete. So if you are looking for a company that far exceeds the ordinary by providing you with impeccable customer service and products that are well constructed, funtional and visually stunning, welcome to CatsAmazing.

WIN A FREE CAT TREE
Send in your favorite picture of you and your cat. If we use it on our site, you get a free tree. One winner every month.