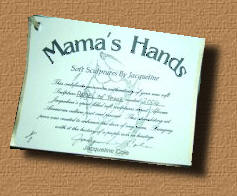 Our mission is to provide the doll buying public with top quality dolls, designed to inspire pride and proclaim the flawless beauty in African American dolls, with ethnic features.
Over the years African American doll manufactures have come and gone, never really making a long lasting impression in the black doll market. There is no presence of African American's mass producing African American dolls on the international doll market. Doll consumers want African inspired dolls designed and manufactured in the true image of us by us.
Options for parents who want to buy their children black dolls are very slim. The doll buying public is unable to find dolls that realistically define the African and African American culture on the shelves in major department stores. Some of the black dolls that are found are subliminally flawed and as a result, there is an ever growing demand for African Americans to design dolls that create pride and stimulate achievement in African American culture.
Dolls are very important in the development of a child's self esteem. Dolls help children develop a healthy self image which encourages success in all aspects of their life's journey.
Dolls were the first plaything invented in ancient Egypt. Dolls were used as playmates, teaching tools and they represented cultural ideas that promote high self esteem and independence. Afnique will bring a new life to the doll industry with an array of diverse dolls with powerful expressions of African and African American lifestyles. We will explore the allure of African and African American history, past and present. Our utmost desire is to give children and collectors of all nationalities the privilege of learning about the true proud heritage of people through Afnique dolls.
Afnique dolls now offer handmade soft sculptured dolls designed as beautiful, artful, home accessories and doll collector pieces. As we build our brand we will aggressively seek out manufacturers to create vinyl replicas of our patented pieces. When we transition into vinyl dolls we will be able to supply our customers with affordable dolls designed especially by us for use.
Each piece will be signed and numbered. Some dolls on this site are one of a kind, some are limited editions, and some are open editions. Our dolls prices range from $49.95 to $600.
Custom orders will be limited and priced as high as $1500.
Thank you for your interest. I hope you enjoy your tour of our unique soft sculptured dolls.
My name is Jacqueline Cole and I am "AFNIQUE".