At Williams Underground Utilities our mission is to provide the highest level of service in the most cost effective manner possible. We have provided practical and cost effective solutions for a wide range of customers in the underground utility industry.

Williams Underground Utilities specializes in the damage prevention, installation and maintenance of underground utilities. With our specialized equipment and expertise we continue to provide effective solutions to locating and installing underground utilities in congested and problem areas.
We continue to define, establish and maintain high standards and practices in the underground utility industry by partnering with facility owners, excavation contractors, engineers and regulatory agencies to eliminate underground facility damage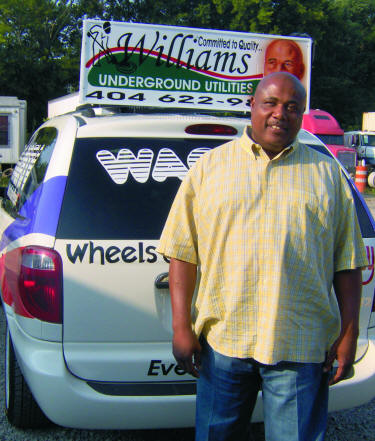 Williams is a proud sponsor of the WACPTV Events Cruiser
Lester Witchett, Richard Parks, and Stanley Hall . See them on our THE TEAM link on the left.
Williams has recently created it's Residential Division. This division was created when Mr. Williams neighbor was overcharged

by a "reputable" sewer cleaning company. His desire to treat customers right took over. If you have electrical, water or sewer problems and have gotten an estimate of over one thousand dollars, Call Williams. It never hurts to get a second estimate.

Top four reasons to use Williams

Fully licensed and bonded
with the state.

Flawless safety record

High quality and fast service

Fair Pricing. Best Value