Service/ AREA/Rates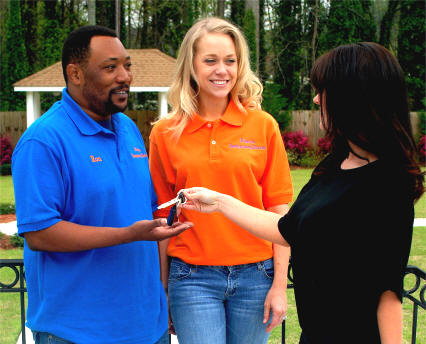 Standard Team Service : we dispatch two drivers to come pick you and your car up within 30- 45 minutes of your call. Price: $30 fee + $3.00 per mile.
Reserve a ride ahead of time or call us at the last minute.
On-call: Mon-Thursday 7pm-2am Friday Thru Sunday 7pm-4 A.M. Members have 24/7 access

Rent-A-Driver : Want to go to several bars in a row? Having a bachelor(ette) party? Choose a designated driver by the hour! Call for prices. 770-849-7433.

Special Events : We provide teams of drivers to be present and offer rides to guest at your special event. Enjoy the evening with the peace of mind knowing that your guest will have a great time and get home safely. Ideal for birthday parties, weddings, social and corporate events! Contact us for rates!

Corporate Membership : We offer special corporate memberships based on a flat low monthly fee per employee. Show your employees how much you care for their safety by providing them with a designated driver service. Contact us for rates!

Day Services: We offer private chauffeurs during the day as well! Just give us a call in advance to schedule a ride and get an estimate. Whatever the occasion might be: having a surgery in the hospital; need to get your car to the shop without missing a day of work; or having to go to court on a suspended license - call us and we will provide you with a driver!
Atlanta Designated Driver
BECOME a member!!!


Service Area:
We can pick you up from any location within our service area and drop you off at any address, even if it is outside of our service area. If you need to be picked up from a place that is not in our current service are, please contact us at ahead of time or expect to have a longer waiting time and extra charges if you call us last minute.

Other Fees:
Cancellation fee: $20.00
If service is cancelled 30 min or less before the scheduled pick up time, a cancellation fee will be applied.
Wait fee: $20.00 per 1/2 hour

Drivers will wait up to 15 min free of charge, a wait fee will be applied after that in addition to the ride charges.

Stop fee: $10.00 per stop
Any stop that is made for any other purposes than dropping you or your friends off (fast food, gas, etc.)