Dr. Joy Scott is a a Nutritionist, Weight Loss Coach, Superfoodist, and Vegetarian. She has been very successful in helping people, by applying proper food, combining principles, utilizing Super Foods, and detoxifying the body. Fondly known by her clients, She have been featured in newspapers, on television and radio stations, giving lectures and seminars.

Graduating with a B.S. in accounting from St. Bernard College in Cullman, Alabama and later studied at Clayton College of Natural Health where she obtain a PHD in Nutrition. Her mission is to help people.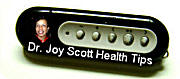 A Complete Audio Set designed for you. Listen while you walk. Exercise while listening to nutritional and behavioral concepts designed to help you live longer. Only $39.95
Dr. Joy Scott and her team are currently conducting workshops this quarter on; Health and Wellness according to your blood type, Healthy Cooking, and Kitchen Makeovers. In the Healthy Cooking classes the signature dishes are; Waterless Collard Greens, Raw Lasagna, Raw Sweet Potato Pie, and Flax Corn Fritters. You can schedule one of these classes today, simply call 404.849.8259 or 404. 849.6066. Remember Dr. Scott says "Take Charge of Your Health!" GET THE NEW DVD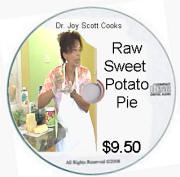 Learn to cook healthy, and live longer. Makes a great gift.
Meet the Dr. Joy Scott Team. Click here.

Click the picture below to learn about our newest product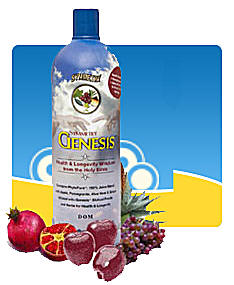 Watch the Genesis video, this product really works. Dr. Scott is a person you can trust. If she says it works, It works! She wades through all the new ones on the market.