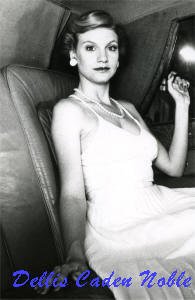 Expressions Theatre is a non-profit, tax deductible organization which has three focuses:
1) to educate kids, teens, & adults about all the arts: acting, singing, dancing, & designing in a series of workshops.
2) to stage live performance using these talents as an out reach to the community: hospitals, nursing homes, schools, & civic groups.
3) to produce documentaries on some on the problems facing kids, teenagers and adults in today's fast-pace society
Expressions Theatre: A fresh, inventive experience that will excite, inform, & inspire you. Our passion is reaching out to the community to bring performing arts & education to those that may not otherwise have the opportunity to be energized, moved, and enlightened by the arts.
Whether creating a documentary on hot issues like eating disorders, doing a live performance, or getting involved in a workshop on the actor's craft. Expressions Theatre Team aims high. Our Founder ,Dellis Caden Noble has been a familiar face on the Atlanta theatre scene for some 30 years and a member of Screen Actors Guild for 22 years, American Federation Television & Radio Artists for 24years. She been a company member of The Academy Theatre, founding member of Southern Theatre Conspiracy, a member of Next City Comedy, and has worked @ 7Stages, Neighbor Playhouse- now- Theatre Decatur, The Alliance, Onstage Atlanta, Theater Emory & many more theatres in the SE. And just to name a few of her on camera credits; IBM, Craven Films, Kodak, Six Flags, MTV, We Three Kings, Goodyear.

Click the picture
Michael Shurtleff is a legendaryCasting Director for Broadway & Feature Films and has launched hundreds' of successful careers like Streisand, Redford, Vereen, Midler, Hoffman and many more.
Michael is serving as the Chairman of the VIP Advisory Board for Expressions Theatre.
Expressions Theatre is for career minded actors of all ages and is focused on three areas of endeavor: presenting live performances, training actors with Michael Shurtleff's Guide Posts, and helping actors achieve success in the entertainment field.
We teach dance of all types. We use our class to build self-esteem and character. Click here to see just a few of our beginner students. Click back often. We add more pictures and videos every week!